1950 - 1960
An era of groomed glamour and finicky formality, the 1950s saw a return to dreamlike weddings with full blown femininity. There was a continued fashion crush on Hollywood glamour, particularly in the weddings styles of stars such as Grace Kelly and Elizabeth Taylor whose wedding dress designs dominated this decade.
BRIDES

Heavy tailoring
V shaped bouquets and necklines
Nipped in waistlines
Introduction of off shoulder designs

ACCESSORIES

Flowers in your hair
Shorter veils worn at the back with headdress
Pink peonies, lilies, lilacs and roses

BRIDESMAIDS

Small bouquets (post war austerity)
Make do and Mend mismatched dresses
Blouse and skirt sets
Hourglass shapes, the return to femininity after the war

KEY TRENDS

Grooms in uniform
Post War austerity
Return to the hourglass shapes
Feminine colour schemes and flowers
See below for the colour palette for this decade to help you choose your venue and table decorations and wedding accessories.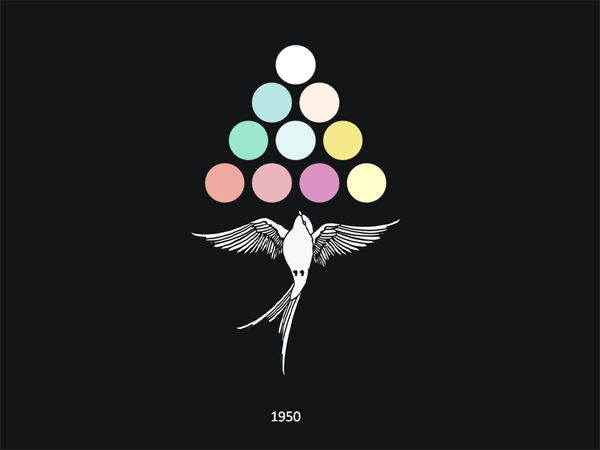 Showing 1 to 3 of 3 (1 Pages)