1970 - 1980
A minimalistic and 'back to nature' mind-set shaped the weddings and bridal fashion of the 1970s. Personalised ceremonies and vows were introduced, with a focus on romance from previous eras. Weddings were comfortable and natural looking in style.
BRIDES

Empire line revival (great for petite brides)
Bubble shaped and Kaftan style dresses
Space age themes and transparent materials
NO trains

ACCESSORIES

Headscarves as Headdress
Shortie Gloves
Short Bouffant veils
Return of the tiara

BRIDESMAIDS

Pillbox hats
Mid thigh shift dresses
Often no flowers

KEY TRENDS

The dress – Mini or Maxi, no in between
Beehive hair
Bunches of flowers VS bouquets, most popular of all were daisies
Simply designed wedding cakes
See below for the colour palette for this decade to help you choose your venue and table decorations and wedding accessories.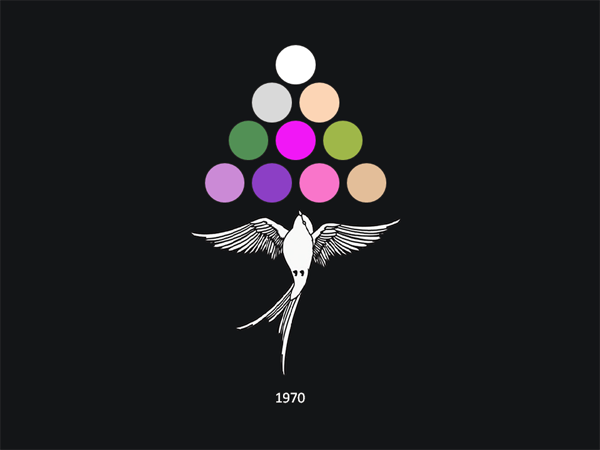 Showing 1 to 2 of 2 (1 Pages)