1900 - 1920
The 1900s are known for being the era of the Gibson Girl. It was the beginning of a new century, and couples wanted to celebrate the new whilst paying their respects to the older trends and traditions, something repeated at the turn of this latest century. New trends included the gold diamond solitaire 'Tiffany' set ring and the high set hair styles decked out with ribbons, whilst traditions such as the groom carrying the bride over the threshold of the house still remain in tact today.

In the 1910s as the popularity of the 'Gibson Girl' died out, new fashion was dictated by comfort. Looser fitting clothing, brighter colour palettes and lighter fabrics were introduced. A decade with spirit, hemlines were slowing inching upwards as actresses showed off their legs and started to wear lipstick.
BRIDES

White on white embroidery
natural waistlines
Flowing and unstructured dresses
Large scale bouquets using lilies, marguerites and asparagus fern

ACCESSORIES

Tiaras
Pearls (to symbolise purity and fertility)
Long sleeves or gloves (Bare arms considered unacceptable)
Introduction of ribboned garters

BRIDESMAIDS

Wide brimmed hats
Always in identical dresses
High hair styles

KEY TRENDS

Lace inserts/collars
Horse and carriages
Gigot sleeves
Orange blossom (symbol of fertility)
See below for the colour palette for this decade to help you choose your venue and table decorations and wedding accessories.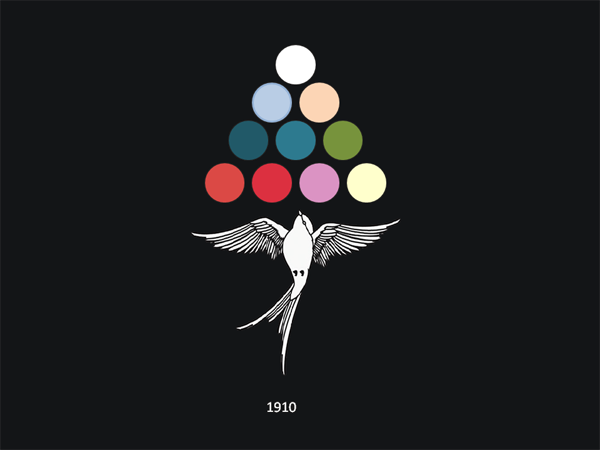 Showing 1 to 4 of 4 (1 Pages)